LAPU Courses Site Upgrade Complete
Earlier this morning, the LAPU Courses site (course.lapu.edu) underwent an upgrade that required it to be taken offline for a period of time.

The LAPU Courses site is up and running again and available for you to access. Please be sure to empty your web browser's cache so that you do not experience any access issues as a result of the upgrade. If you are unfamiliar with how to do that, please contact our 24/7 Technical Support partner, whose contact information is found as a public link on the front page of the LAPU Courses site.


Course Site Enhancements
New enhancements include a major upgrade to the Messaging functionality as well as several enhancements to the User Dashboard.


Preview all of the new enhancements


New Messaging Panel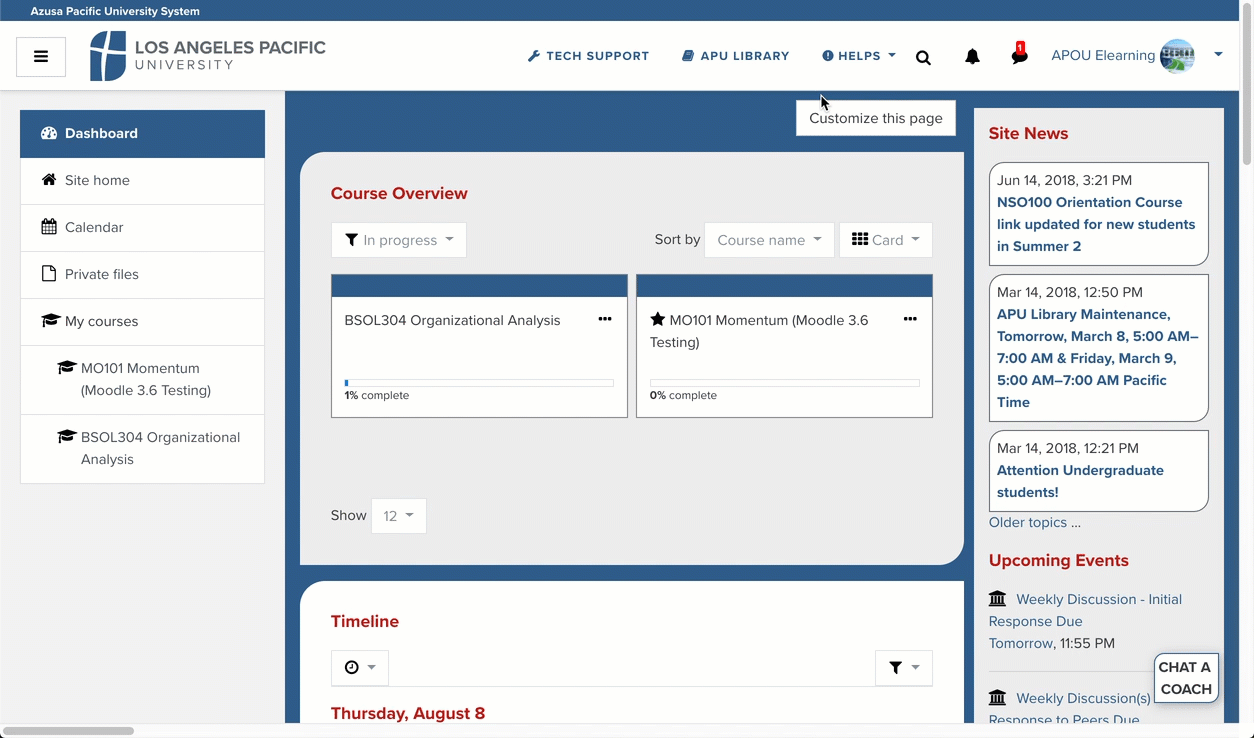 Dashboard Enhancements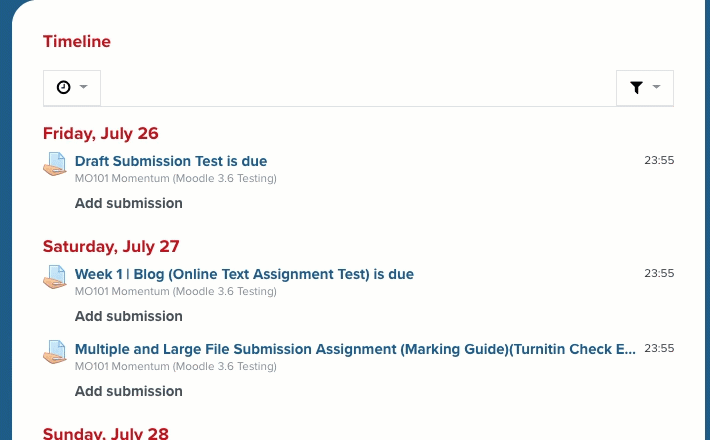 Thank you,
LAPU Course Administrator
Get social and stay connected with LAPU!
Our mailing address is:
Los Angeles Pacific University
300 N. Lone Hill #200
San Dimas, CA 91773
(Edited by Course Manager - original submission Wednesday, January 2, 2019, 9:35 AM)